Hi all,
Noob able to follow instructions here with a WD MyCloud EX2100 NAS running Transmission. Not sure who ported it, but it's on the official list of click-to-install apps.
It runs a web interface which I would love to control using one of the Transmission phone apps.
My goal is to be able to click magnet links within the phone browser and have it picked up by the app and downloaded on the NAS.
I can't find any of the required settings with the NAS Transmission web interface, and don't know if I can access it via SSH or something
Can anyone please provide advice?
This is the available settings window via the NAS Transmission web interface.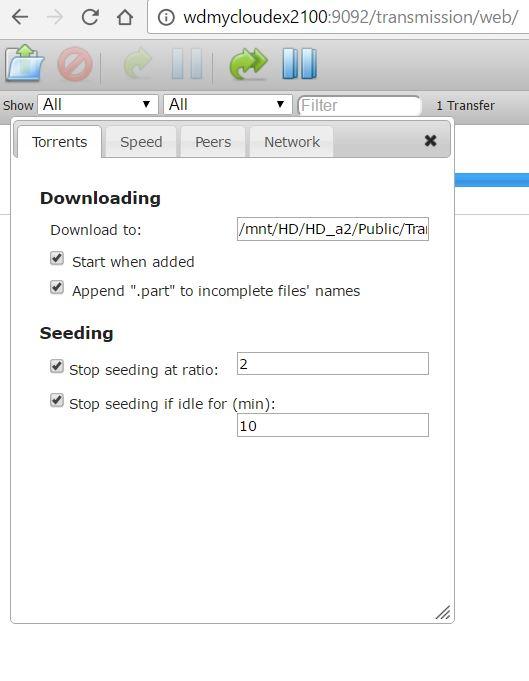 Thanks!